TYPE EDIT : CNC ARTISTIC CAD/CAM FOR MILLING APPLICATIONS
CAD/CAM SOFTWARE
For over 30 years, TYPE EDIT is the complete CAD/CAM software solution. Taking your ideas and drawings, through design and machining to production.
With 400+ powerful features within 3 interactive modules, TYPE EDIT is packed with vector creation and manipulation tools, combined with 3D bas-relief, connected to a powerful CAM engine creating the smartest toolpath strategies
Compatible with Unicode, 64 bit, and available in 20+ languages, TYPE EDIT is used across many sectors and applications.
Engrave, Mark, Cut, Carve in 2D, 2.5D, and 3D within hard metals or soft materials, on any CNC milling machine. Try our monthly subscriptions.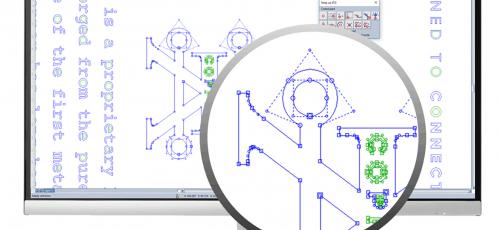 TYPE CAD is the Computer-Aided Drawing module. It allows import formats such as images, vectors, surfaces, mesh, etc. It designs 2D vectors, cleans curves, nest shapes, trims, improves artwork before being machined.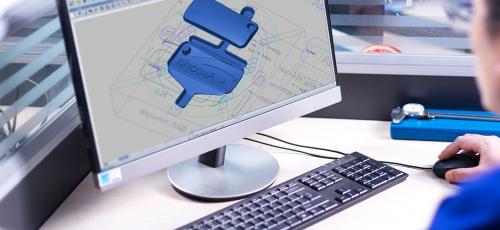 TYPE ART is the 3D CAD module designed to add height to 2D vectors, in order to build 3D bas reliefs from them.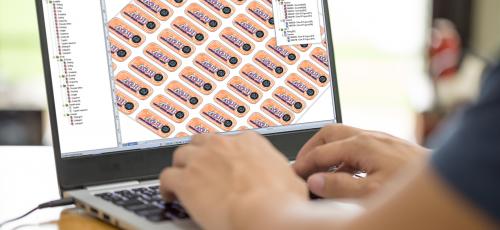 TYPE CAM is the Computer-Aided Manufacturing module, gathering various smart toolpath strategies for cutting, engraving, drilling, sequencing, etc.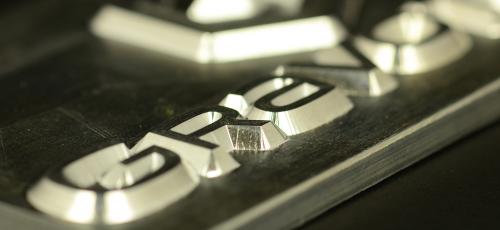 Machining – Post Processing is the last step of TYPE EDIT to output the right code and instruction to any machine on the market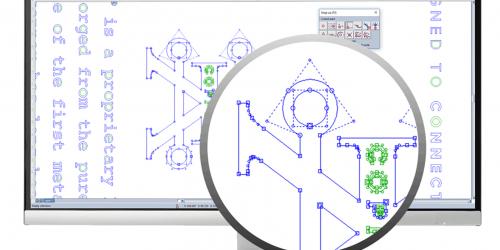 Type Cad
Discover a complete dedicated package that merges Art and Manufacturing. With TYPE CAD, you build your design and control every detail in 2D. With the various import formats available in TYPE CAD, it is easy to manipulate files from third-party applications. From small watch engravings to large signs, the software adapts to the work area and allows you to place all the coordinates precisely where you want them to be machined. The power of curve construction with a high level of accuracy has for years, positioned TYPE CAD and its users ahead of the competition. Worldwide, TYPE CAD ensures the quality of consumer products and global standardization throughout their life cycle.
REQUEST A DEMO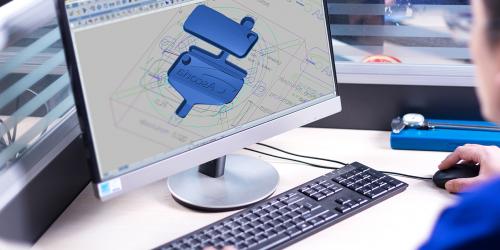 Type Art
3D Artistic CAD software solutions are used to create beautiful 3D shapes and bring your ideas to life. Discover your 3D skills with TYPE ART, the dedicated 3D CAD package capable of transforming 2D elements into beautiful 3D ready for machining. With TYPE ART, you can parametrically create 3D bas-reliefs from any 2D shape imported or drawn in the TYPE CAD module. The TYPE ART module can apply any type of texture on any type of surface. Textures can be generated from vectors transformed into 3D bas-reliefs, grey level images but also using a fractal-based algorithm. Your 3D creations will meet requirement details in mold cavities, dies, 3D signage, and jewelry.
REQUEST A DEMO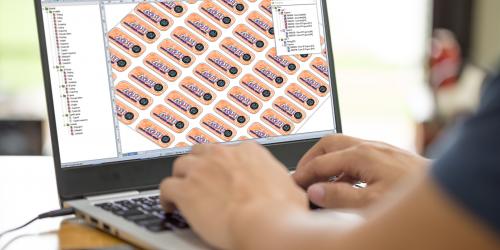 Type Cam
TYPE CAM software solutions dedicated to all CNC milling machines. With a powerful CAM engine, all 2D and 3D elements built or imported can be machined according to different strategies such as cutting, drilling, engraving, prismatic letter, etc. With TYPE CAM, you can organize your production using the construction tree and modify the toolpaths calculated on the spot. TYPE CAM generates files compatible with all machine languages, such as G-Code, or any other language based on HPGL, Binary, or specific, etc.
REQUEST A DEMO