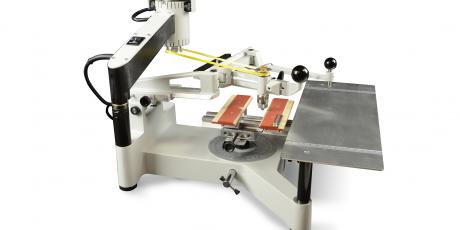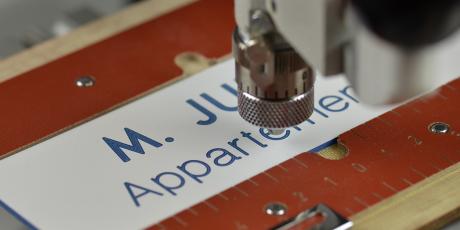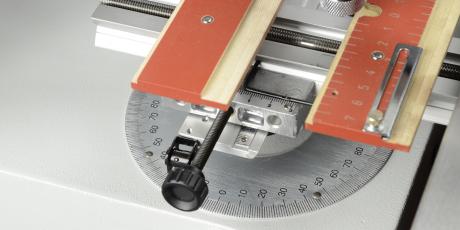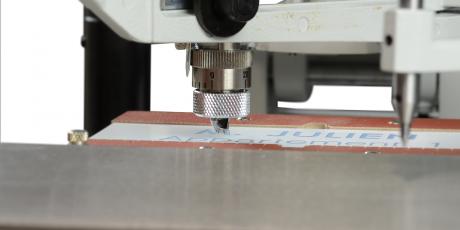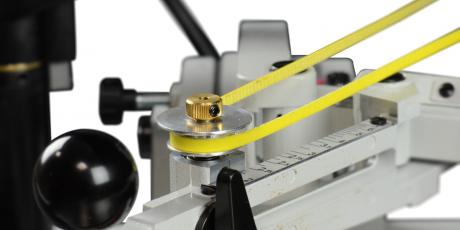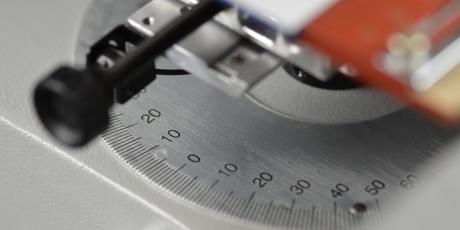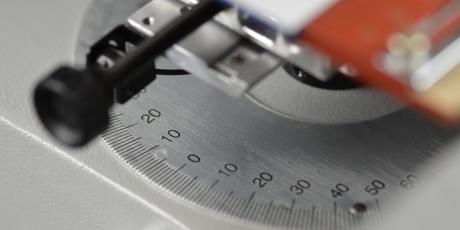 IM3: the iconic pantograph by Gravotech
ENGRAVING STATION
In 1938, we revolutionized the world of engraving with a new definition of pantographs, simpler, more reliable and user friendly. The IM3 manual engraving machine is one of our best-sellers to engrave flat items for signage and personalization.
Manual engraving machine
The IM3 pantograph works on its own, without a computer, electronic device, or software. Select your characters among a full set and start manually engraving. The arm is fitted with a stylus and moves in the groove of the model, while the other arm fitted with a pin reproduces the composition. With our timeless Pantograph, you can produce superior engravings without screens.
 
Simple engraver with a vintage mechanic
No fancy design or decorated structure, the IM3 is a vintage engraving machine that claims its belonging to the old industrial times. The mechanical structure is easy to access when needed as it is entirely bare. Watch your engraving being done while making it, and instantly see the result of your work!
 
Constant engraving line
Thanks to the ingenious vibration-resistant depth adjustment nose, the engraving remains constant regardless of the material. Engrave brass, copper, steel, plastic, wood, and much more. Several styluses are available for different results.
Technical Specifications
Auto-centering jig
Quickly position the item for instantaneous engraving.

Centering bracket
The line to be engraved is automatically centered.

Easy cutter adjustment
The pin mechanism is designed to easily fasten and adjust the cutter.
General
Technologies
Rotary, scribing
Marking Capacity
Marking area max
250 mm (9.843 in) x 140 mm (5.512 in)
IM3
Max objects size (L x W x H) (weight)

unlimited x 250 (9,84 in) mm (10 kg - 22,04 lbs)

Dimensions (L x W x H)

580 mm (22.835 in) x 510 mm (20.079 in) x 280 mm (11.024 in)

Machine weight
Z axis auto
Noise
Type of spindle

Top load spindle
Deported motor

Point & shoot
Connection to computer

Manual machine not connected to a computer

Maximum speed

Z stroke (Z travel)

Rotation speed
Software

Tool diameter
Operating temperature

min. +5°C (+ 41°F) - max. +40°C (+104 °F)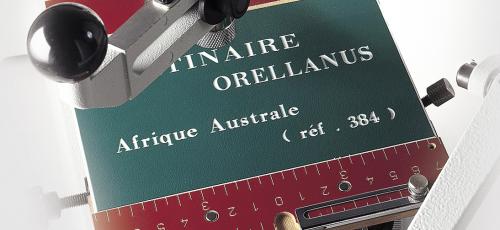 The Pantograph is both timeless and a journey through time: the IM3 is the creation of decades of enhancements while using a technique that has existed since ancient Greece. Surprise and amaze your customer by manually engraving their gift, plate or flat jewel: it is your know how and expertise that will make their objects unique. Why not even invite them to select their characters and put them on the character runner themselves?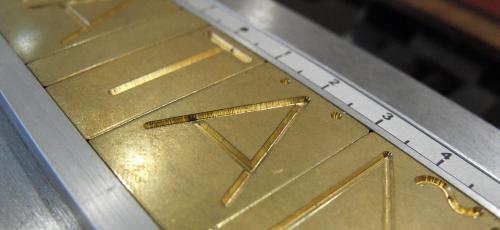 Having a manual pantograph does not mean that you are limited in your engravings. We provide a full range of clamps and tools to suit all of your applications: jaw covers for plate engraving, jewelry, watches, badges, pens and depth adjustment noses. Engrave, bevel and score with our different cutters made from steel, carbide, or diamond. More than 40 international character sets are available.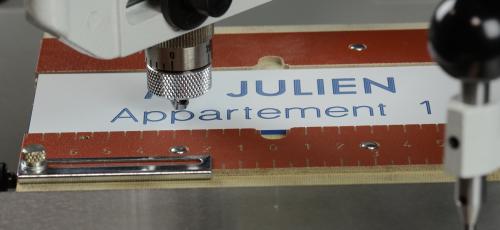 Help reduce the CO2 emissions with our IM3 pantograph machine. Suppress the need for power by replacing the spindle with a diamond tip that does not rotate. The simplicity makes transport easy and our Pantographs stood the test of time!
PANTOGRAPH
ORGANICS
Wood, varnished wood
Glass, crystal
Leather
Stone​, granite​, marble
Food​​
Ceramic​​
PLASTICS
PC
PA
ABS​​
PMMA, Acrylic
POM - PBT
PP
Laminates​​
PE, BET
METAL
Aluminum
Anodized Aluminum​​
Brass​​
Steel
Stainless steel​​
Coated metal
Gold, silver, nickel, platinum
Carbide
Copper
Titanium
= Engraving / Deep marking